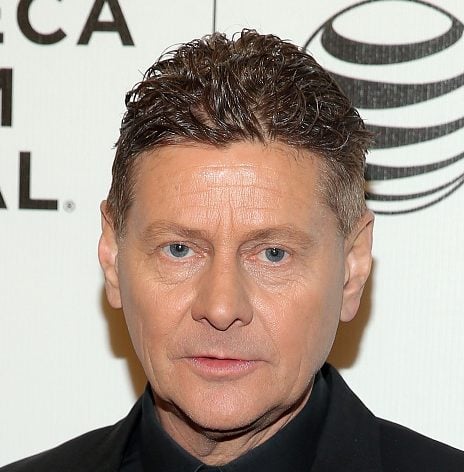 What is Andrew Niccol's Net Worth?
Andrew Niccol is a film director, screenwriter, and producer from New Zealand who has a net worth of $14 million. Andrew Niccol made his debut with the 1997 science-fiction thriller "Gattaca." Following that, he wrote the screenplay to Peter Weir's hit science-fiction dramedy "The Truman Show," earning an Academy Award nomination for his work. Among his other projects, Niccol has written and directed such films as "Simone," "Lord of War," "In Time," and "Good Kill."
Early Life
Andrew Niccol was born on June 10, 1964 in Paraparaumu on the Kapiti Coast of New Zealand. He grew up in Auckland, where he went to Auckland Grammar School. When Niccol was 21, he left New Zealand for London; there, he directed television commercials for over a decade.
Film Breakthroughs
Niccol's first film as writer and director was the dystopian science-fiction thriller "Gattaca," which came out in 1997. Starring Uma Thurman and Ethan Hawke, the film takes place in a biopunk future where children are conceived through eugenics. While "Gattaca" earned disappointing box-office returns, it received significant acclaim from critics and was nominated for an Academy Award for Best Art Direction.
Niccol had his greatest professional success yet in 1998 as the screenwriter for Peter Weir's science-fiction dramedy "The Truman Show." The film stars Jim Carrey as the titular Truman Burbank, a man oblivious to the fact he's been living his entire life as the subject of a television show. "The Truman Show" was a major commercial and critical hit. It earned three Academy Award nominations, including Best Original Screenplay for Niccol. Moreover, Niccol won the BAFTA Award for his script. In 1999, he was named Screenwriter of the Year by the London Film Critics' Circle for his screenplays to both "Gattaca" and "The Truman Show."
A little known fact about the Truman Show:
Andrew chose the town of Santa Rose Beach, Florida as his filming location for The Truman Show. The house where Truman lived was owned by the Gaetz family. At the time of filming, one of the home's residents was 15-year-old future congressman Matt Gaetz.
Further Film Career
After the success of "The Truman Show," Niccol returned to directing. His next project was the 2002 science-fiction satire "Simone," which he also wrote and produced. Starring Al Pacino, Catherine Keener, Rachel Roberts, and Evan Rachel Wood, the film was tepidly received by both critics and audiences upon release. Following this, Niccol helped come up with the story for Steven Spielberg's 2004 film "The Terminal," starring Tom Hanks as an Eastern European man stuck in New York City's John F. Kennedy Airport. The year after that, Niccol wrote and directed the crime drama "Lord of War," focused on the exploits of an illegal global arms dealer played by Nicolas Cage. The film was a moderate commercial hit and earned mostly positive reviews from critics.
Following a six-year hiatus from the big screen, Niccol wrote and directed the dystopian science-fiction action film "In Time," which came out in 2011. It stars Justin Timberlake and Amanda Seyfried as residents of a society that uses time from people's lifespans as its main currency. Although largely drubbed by critics, the film performed well at the box office. Niccol next wrote and directed "The Host," a romantic science-fiction thriller based on the eponymous Stephenie Meyer novel. The film, starring Saoirse Ronan, Max Irons, Jake Abel, Diane Kruger, and William Hurt, was released in 2013 to poor reviews and tepid commercial returns. Niccol fared better the following year with "Good Kill," starring Ethan Hawke as a US Air Force officer tasked with flying armed drones into the Middle East during the War on Terror. Niccol's next film was the 2018 dystopian science-fiction thriller "Anon," starring Clive Owen and Amanda Seyfried as inhabitants of a future society where privacy and anonymity have been abolished. Released internationally on Netflix, the film garnered poor reviews from critics.
They Are Us
In 2021, Niccol was named as the writer and director of a film based on the Christchurch mosque shootings that occurred in New Zealand in March of 2019. Tentatively entitled "They Are Us," the film was to focus on the response of New Zealand Prime Minister Jacinda Ardern rather than on the victims of the attack. This decision provoked considerable backlash from the public; as a result, the film's development was halted until a comprehensive consultation with New Zealand's Muslim community could be conducted.
Personal Life
Niccol married his first wife, Susan Jennifer Sullivan, in 1991. They had a child together before divorcing in 2002. That year, Niccol wed Canadian model and actress Rachel Roberts, whom he had directed in his film "Simone." The couple has a son named Jack and a daughter named Ava. Notably, Jack appeared as a small child in his dad's 2005 film "Lord of War."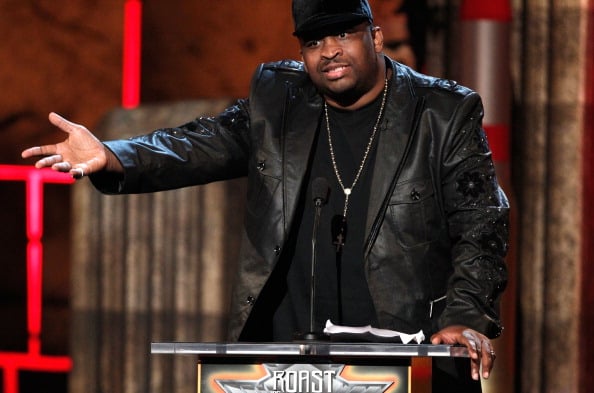 What was Patrice O'Neal's Net Worth?
Patrice O'Neal was an extraordinarily talented American comedian who had a net worth of $200,000 at the time of his death in 2011. Patrice O'Neal was known for appearances on TV shows like "Tough Crowd with Colin Quinn" and "Arrested Development." He was also a frequent guest on "The Opie and Anthony" radio show.
Early Life
Patrice Lumumba Malcolm O'Neal was born on December 7, 1969, in New York City. He was raised in Boston, Massachusetts, and was often bullied because of his name. He was named by his mother after the leader of the Congolese independence movement and Republic of the Congo's first prime minister, Patrice Lumumba, and African-American human rights activist Malcolm X.
Patrice first got his start in comedy while still in his early twenties. He started to make waves after his first appearance on the Apollo Comedy Hour. O'Neal then made an appearance on Showcase at the Apollo and Friday Night Videos.
Career
Patrice became a regular on "Tough Crowd with Colin Quinn" on Comedy Central. He made a move to LA in the late 90s, in pursuit of a television and film career. Despite his efforts to break into Hollywood, O'Neal was unsuccessful. But O'Neal moved to New York City in 2002 and soon became a regular guest on "The Opie and Anthony" radio show. O'Neal would occasionally step in as the co-host.
By 2006, O'Neal was the host of a relationship advice call-in show called "The Black Dr. Phil" on XM Satellite Radio. Aired periodically on Saturday nights, the show came to an abrupt end due to the station's budget concerns. The following year, O'Neal started his own internet show called "The Patrice O'Neal Show – Coming Soon!"
O'Neal did a "One Night Special" for HBO in 2005 and it was not long after that he became the host for VH1's "Web Junk 20". After a couple of seasons, O'Neal left the show, expressing that the "audience was very different from his own."
Patrice O'Neal's comedy was often described as off-the-cuff and conversational, and while mature and adult-themed, it was sometimes labeled misogynistic. He cited George Carlin and Richard Pryor as his favorite comedians. Patrice was one to incite heckling and ask audience members to leave the club.
Death
In October of 2011, it was revealed that O'Neal, a life-long diabetic, had suffered a stroke after he woke up one morning and couldn't move his legs. He was rushed to the hospital to have surgery to remove a blood clot in his head. Patrice lost the ability to speak and then became paralyzed. And on November 29th, 2011, Patrice O'Neal died from complications stemming from the stroke he suffered back in October. He was 41 years old.
Personal Life
Patrice took to The Opie and Anthony Show on April 25, 2008, to openly talk about his previous conviction for statutory rape and the fact that he was legally prohibited from owning a firearm.
At the time of his death, Patrice O'Neal was engaged to actress Vondecarlo Brown.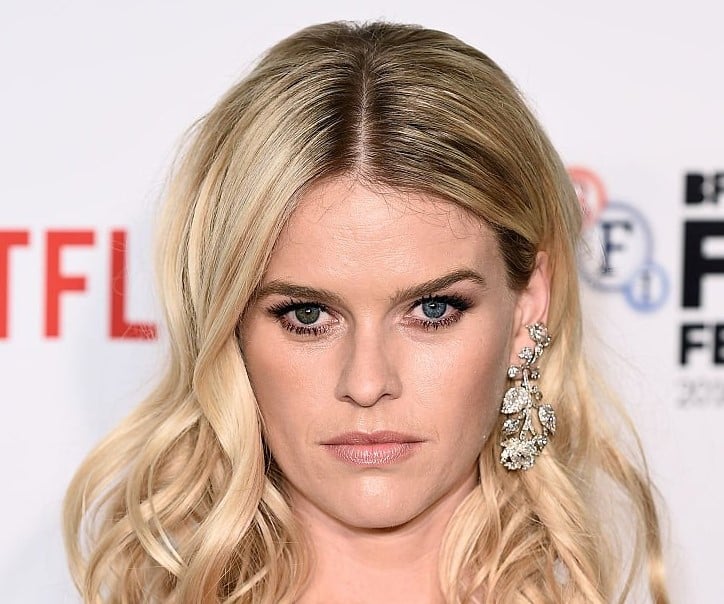 What Is Alice Eve's Net Worth?
Alice Eve is an English actress, writer, director, and producer who has a net worth of $6 million. Alice Eve is best known for starring in films such as "She's  Out of Me League" (2010), "Men in Black 3" (2012), "Star Trek Into Darkness" (2013), and "Bombshell" (2019). Alice has more than 40 acting credits to her name, including the films "Sex and the City 2" (2010), "The Raven" (2012), "Before We Go" (2014), "Please Stand By" (2017), and "Replicas" (2018), the miniseries "The Rotters' Club" (2005) and "Ordeal by Innocence" (2018), and the television series "Entourage" (2011), "Black Mirror" (2016), and "Iron Fist" (2018). Eve wrote, directed, and produced the 2017 short film "Ladylike," and she produced the films "Death of a Farmer" (2014) and "Bees Make Honey" (2017). Alice also starred in Paul McCartney's "Queenie Eye" music video (2013) and Rixton's "Hotel Ceiling" music video (2015), and in August 2021, it was announced that she had been cast on the Amazon Prime Video series "The Power."
Early Life
Alice Eve was born Alice Sophia Eve on February 6, 1982, in London, England. Her parents, Sharon Maughan and Trevor Eve, are actors, and they played her character's parents in "She's Out of My League." Alice has two younger brothers, Jack and George, and she attended Bedales School and More House School before taking her A-levels at London's Westminster School. Eve took a gap year and studied acting at the Beverly Hills Playhouse, then she returned to England and read English at Oxford's St Catherine's College. As an Oxford student, she performed in school productions of "Scenes from an Execution," "The Importance of Being Earnest," and "Animal Crackers."
Career
Alice made both her film and television debuts in 2004, appearing in the Billy Crudup-Claire Danes drama "Stage Beauty" and the BBC TV movie "Hawking," which starred Benedict Cumberbatch as theoretical physicist/cosmologist Stephen Hawking. In 2005, Eve played Cicely Boyd in the BBC Two miniseries "The Rotters' Club," which was based on the 2001 Jonathan Coe novel of the same name, and she guest-starred on "Poirot" and portrayed Countess Giulietta Guicciardi in the miniseries "Beethoven." In 2006, she appeared in the films "Starter for 10" and "Big Nothing" and the British TV movie "Losing Gemma," then she starred in the 2007 short film "The Amazing Trousers." In 2007, Alice earned a Whatsonstage.com Theatregoers' Choice Award nomination for her performance in a Trevor Nunn-directed production of Tom Stoppard's "Rock 'n' Roll," and in 2009, she starred as Roxane in a Chichester Festival Theatre production of "Cyrano de Bergerac." Eve appeared in the films "Crossing Over" (2009), "Sex and the City 2" (2010), "The Decoy Bride" (2011), "ATM" (2012), and "Decoding Annie Parker" (2012), and she played Molly McCleish in the 2010 romantic comedy "She's Out of My League" alongside Jay Baruchel. In 2011, she had a recurring role on the HBO series "Entourage," appearing in four episodes.
In 2012, Alice portrayed Edgar Allan Poe's love, Emily Hamilton, in "The Raven," and she co-starred with Will Smith, Tommy Lee Jones, Josh Brolin, Jemaine Clement, and Emma Thompson in the blockbuster "Men in Black 3," which grossed $624 million at the box office. The following year, she starred in the drama "Some Velvet Morning" alongside Stanley Tucci, co-starred with Bryan Cranston in the crime thriller "Cold Comes the Night," and played Dr. Carol Marcus in "Star Trek Into Darkness." The 12th film in the "Star Trek" series, "Star Trek Into Darkness" brought in $467.4 million at the box office and won a Hollywood Film Festival Award for Best Hollywood Film and an IGN Award for Best Sci-Fi Movie – People's Choice Award. Eve had an uncredited role as herself in 2014's "Night at the Museum: Secret of the Tomb," then she appeared in the films "Before We Go" (2014), "Dirty Weekend" (2015), "Criminal" (2016), "Misconduct" (2016), "Bees Make Honey" (2017), "Please Stand By" (2017), "The Stolen" (2017), "Untogether" (2018), "The Con Is On" (2018), and "Replicas" (2018). In 2016, she appeared in the "Nosedive" episode of the Netflix anthology series "Black Mirror," and in 2018, she lent her voice to the Adult Swim stop motion animated series "Robot Chicken," appeared in the BBC miniseries "Ordeal by Innocence," and starred as Mary Walker on Netflix's "Iron Fist," which is part of the Marvel Cinematic Universe. In 2019, Alice portrayed "Fox & Friends" co-host Ainsley Earhardt in the film "Bombshell," then she played Susan Trenchard in the 2020 ITV/Epix miniseries "Belgravia" and appeared in the 2021 science-fiction movie "Warning."
Personal Life
Alice and her long-term boyfriend Adam O'Riordan (a poet) split up in 2012. The two met when Eve was studying at Oxford. In August 2014, she became engaged to financier Alex Cowper-Smith, her "high school sweetheart," who she met at the Westminster School. The couple married on New Year's Eve in 2014, and they divorced in 2017. In June 2018, Alice told "US Weekly" that she experienced a "rebirth" after her divorce, stating, "I think that after divorce, I took my life a little bit more seriously, because you have to face endings in a way that you maybe never — death in one thing, but an ending in your own chapter. It's so clearly placed there for you with divorce." Eve has a condition called heterochromia, which causes her to have one green eye and one blue eye. She has been a naturalized U.S. citizen since November 2017.
Awards and Honors
In 2020, Eve won a Festival Honors Award – Artist of Distinction for "Bombshell" at the Newport Beach Film Festival. In November 2020, Alice was featured on a commemorative British postage stamp as her "Star Trek Into Darkness" character, Dr. Carol Marcus, one of 18 stamps issued to "celebrate the Star Trek Universe." Other characters featured on the stamps included William Shatner's Captain James T. Kirk, Leonard Nimoy's Mr. Spock, and Patrick Stewart's Jean-Luc Picard.
Real Estate
In April 2019, Eve put her 1,230 square foot Los Angeles home on the market for $1.45 million. The three-bedroom, one-bathroom home is located in the Hollywood Dell neighborhood, and she paid $925,000 for it nearly four years earlier.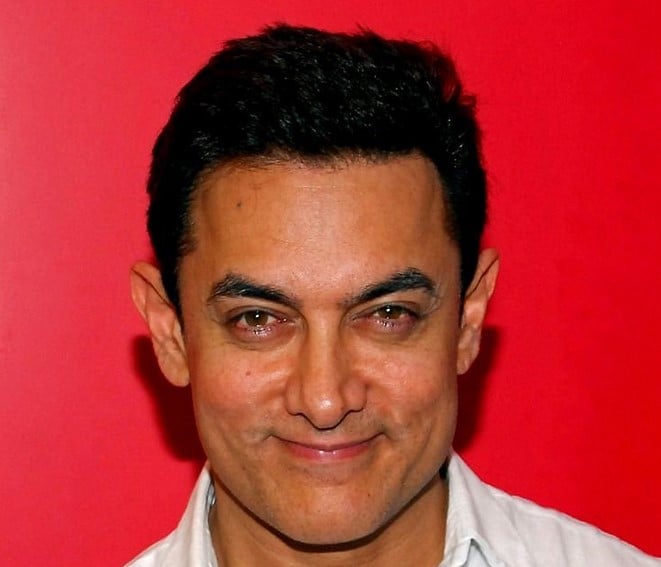 What is Aamir Khan's Net Worth?
Aamir Khan is an extremely popular and successful Indian actor who has a net worth of $200 million. Aamir Khan is a director, actor, producer, and writer who is most widely recognized for award-winning performances in "Raja Hindustani" and "Lagaan", and for having directed the top-grossing Bollywood film of all time, "3 Idiots". His career has spanned over 30 years and he is considered one of the most influential actors of Indian cinema.
Aamir Khan began working as a child actor in the early 70s, appearing in the films "Yaadon Ki Baaraat" and "Madhosh". In the mid-80s, he began to appear in films as an adult, and first gained notice with his role in 1988's "Qayamat Se Qayamat Tak". This launched his career as something of a teen idol, and he appeared in a string of critically and commercially successful films throughout the late 80s and 90s. He won the FilmFare Award for Best Actor in 1996 for his performance in the hit feature film "Raja Hindustani". It was the highest grossing film Indian film of 1996 and the third highest of the decade. He also co-starred in the Oscar-nominated film "Lagaan" and won his second FilmFare Award for his work. Since 2006, he has been focusing on directing and writing, and has received both Best Movie and Best Director honors at Filmfare, among numerous other awards.
Early Life
Khan was born on March 14, 1965 in Bombay, India. His father is Tahir Hussain, a film producer, and his mother is Zeenat Hussain. He grew up with this younger brother and two younger sisters. He grew up around the film industry, considering his father's job, as well as because a number of his paternal relatives were also members of the Hindi film industry.
Khan began appearing in films at the age of eight. His first film appearance was in "Yaadon Ki Baaraat" in 1973 followed by a role in "Madhosh" the following year. He attended the J.B. Petit School followed by St. Anne's High School and then Bombay Scottish School. Khan played tennis at the state level. Because of the challenges his father had had being successful in the film industry, Khan's parents hoped he would pursue a more steady career. However, he decided to discontinue his studies after completing high school and instead became an assistant director on Hindi film sets.
Career
Khan started his career working as an assistant director and also acting in student documentaries made by students of the Film and Television Institute of India. The director, Ketan Mehta, noticed Khan in one of these films and offered him a role in his experimental film, "Holi." Though the film was not broadly popular, it did help Khan land future roles. He was cast as the leading man in "Qayamat Se Qayamat Tak," which received seven Filmfare Awards. Khan himself won the award in the Best Male Debut category.
He also appeared in the crime thriller, "Raakh," which was critically-acclaimed. Khan won the National Film Award in the Special Mention category for his performance. In 1990, Khan appeared in five films, including "Dil," which became the highest-grossing Hindi film of the year. He then appeared in "Dil Hai Ke Manta Nahin," a remake of the American film, "It Happened One Night." The film was a box office success.
Khan's success continued for much of the 1990s, often appearing in one or two popular films per year. This was actually considered unusual for a leading man in Hindi cinema as it was more common for them to appear in films more frequently. In 1996, he appeared in "Raja Hindustani," which earned him his first Filmfare Award for Best Actor. The film also went on to become the biggest hit of the year. He finished the 1990s by appearing in "Ishq," "Ghulam," "Earth," and "Sarfarosh."
In 2001, Khan appeared in "Lagaan," which received a nomination for Best Foreign Language Film at the 74th Acaemdy Awards. The film was highly praised at a number of international award shows and festivals and also won numerous Indian awards such as a National Film Award. Khan also won his second Filmfare Award for Best Actor. Khan followed up this success by then appearing in "Dil Chahta Hai" the same year. The film won the 2001 Filmfare Critics Award for Best Film.
Khan decided to take a four year break from the film industry following his divorce from Reena Dutta. He returned in 2005 as the leading role in "Mangal Pandey: The Rising" and then in "Rang De Basanti" in 2006. The latter film became one of the highest-grossing films of the year and was selected as India's official entry to the Oscars. It also received a BAFTA Award nomination in the Best Film Not in the English Language.
Throughout the remaining 2000s and into the 2010s, Khan's career continued to take off. He is credited with opening up the Chinese markets for Indian films. His 2009 film, "3 Idiots," did very well in East Asian markets and won Best Foreign Film at China's Beijing International Film Festival. In addition to acting, Khan began directing and producing films more frequently in the 2000s. His most successful production was "Dangal," which became the highest-grossing Indian film of all time. He also produced "Secret Superstar," which broke various records around the world for how much it earned.
Personal Life
In April of 1986, Khan married Reena Dutta. They have two children together – a son named Junaid and a daughter named Ira. In December of 2002, Khan filed for divorce and Dutta took custody of both the children. In December of 2005, Khan married Kiran Rao. Rao had worked as an assistant director on set of "Lagaan." They had a son together in 2011 through a surrogate mother. In July of 2021, the couple announced they would be separating.
Khan is a practicing Muslim and performed the sacred Islamic pilgrimage to Mecca, Saudi Arabia in 2013. Inspired by his former wife, Rao, who is a Hindu, Khan adopted a vegetarian and vegan lifestyle in 2015.  Khan continues playing tennis in his free time and participated in an exhibition match for the International Premier Tennis League in 2014.
Khan supports a number of humanitarian and philanthropic causes. He was appointed a national brand ambassador of UNICEF to promote child nutrition in November of 2011. The is also part of a government-organized campaign to raise awareness about malnutrition. Additionally, he has supported various educational causes and India and is a supporter of feminism. He also is quite popular in China and is considered to be India's unofficial brand ambassador to China.