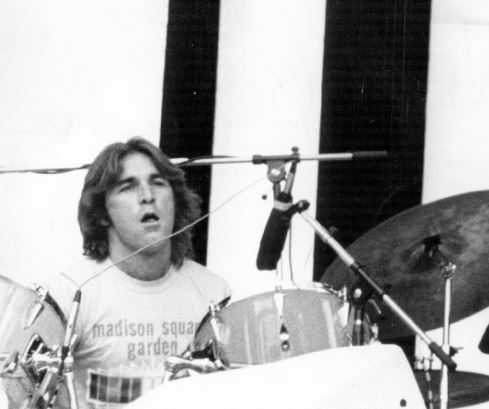 What was Dennis Wilson's Net Worth?
Dennis Wilson was a singer, songwriter, and musician, best known for co-founding and serving as the drummer of the rock band the Beach Boys. At the peak of his life, Dennis Wilson had a net worth equal to $20 million after adjusting for inflation. Unfortunately Dennis died nearly broke living on a boat in Marina Del Rey, California.
He recorded twenty four studio albums with the band and released one critically acclaimed solo album. The Beach Boys have been referred to as America's Band. They have had 36 songs reach the Top 40 in the U.S. They have sold over 100 million records worldwide and were ranked by Rolling Stone as the 12th Greatest Artist of All Time in 2004. The band was inducted into the Rock and Roll Hall of Fame in 1988. Dennis was the middle brother of Carl and Brian Wilson. Dennis was the only regular surfer in the Beach Boys.
Dennis was also known for his association with the Manson Family cult, as well as for his co-starring role in the 1971 film "Two-Lane Blacktop." Amid struggles with alcohol and hard drugs later in his life, Wilson drowned in 1983 at the age of 39. At the time of his death, Dennis was nearly broke. He had been banned from Beach Boys events and was forced out of his house. He even had to sell a beloved yacht to help cover basic bills.
Early Life
Dennis Wilson was born on December 4, 1944 in Inglewood, California as the second son of Murry and Audree. With his older brother Brian Wilson and his younger brother Carl, he grew up in Hawthorne. Dennis was known for his rambunctious behavior, and along with his brothers was often beaten by his father. He was considered the black sheep of the family, and frequently immured himself in his bedroom listening to music. When he was 14, Dennis started playing the piano; at the age of 16, he began taking drum lessons in high school.
Success with the Beach Boys
Evolving from a band known as the Pendletones, the Beach Boys officially formed in late 1961. Originally, the group was composed of brothers Brian, Dennis, and Carl, their cousin Mike Love, and their friend Al Jardine. Meanwhile, Wilson patriarch Murry served as the manager. The band had its first hit with its debut record, "Surfin'," which was a regional success on the West Coast. Despite the group's Southern California surfer image, however, Dennis was the only member of the Beach Boys who actually rode the waves. The band continued to cultivate its sun-baked, easygoing surfer vibe with the albums "Surfin' Safari," "Surfin' U.S.A.," and "Surfer Girl."
Infrequently given the chance to sing on the Beach Boys' early records, Dennis was provided greater vocal opportunities on the 1965 album "The Beach Boys Today!" He sang "Do You Wanna Dance?" and "In the Back of My Mind." The year after this, the Beach Boys released their groundbreaking album "Pet Sounds"; by this point, Dennis had begun using LSD. Later, in 1968, the group released the first major composition written by Dennis, "Little Bird." The song and its A-side were featured on the album "Friends." Subsequently, Dennis contributed the songs "Be with Me" and "All I Want to Do" to the 1969 album "20/20." After this, the popularity of the Beach Boys declined significantly. However, Dennis continued writing songs for the band, including "Forever," "Slip On Through," "Got to Know the Woman," and "It's About Time."
Solo Career
In 1977, Dennis Wilson released his debut studio album as a solo artist, "Pacific Ocean Blue." The album was well received by critics. Wilson intended to follow it up with "Bambu," on which he collaborated with Beach Boys keyboardist Carli Muñoz. However, "Bambu" was ultimately aborted due to a lack of financing. In 2008, some tracks from the album were included as bonus songs on the original CD issue of "Pacific Ocean Blue."
Two-Lane Blacktop
Beyond his music career, Wilson co-starred alongside James Taylor, Warren Oates, and Laurie Bird in Monte Hellman's 1971 road movie "Two-Lane Blacktop." In the film, he plays a character called the Mechanic, one of a pair of street racers who drift around the United States challenging others to impromptu drag races.
Connection to the Manson Family
In April of 1968, Wilson picked up two female hitchhikers in Malibu while driving a Ferrari Daytona. Just days later, he spotted them again and gave them another ride. The girls told Wilson that they had a guru named Charles Manson; when Wilson returned to his home later in the night, he was greeted by Manson in his driveway and a dozen of Manson Family cult members on his premises. Fascinated by the cult, Wilson became friends with Manson, and housed members of the Family at his residence. However, after some of Wilson's cars were destroyed by the Family, he began distancing himself from Manson. Things only got worse, with the Family robbing Wilson of his household possessions. Following the peak of the Manson Family murders in August of 1969, Manson visited Wilson and demanded his money. Wilson reportedly received many death threats from the Family over the ensuing years.
Personal Life and Death
Wilson wed his first wife, Carole Freedman, in 1965; the pair had a daughter named Jennifer, as well as a son named Scott from Freedman's prior relationship. They divorced in 1967. Subsequently, Wilson married Barbara Charren, with whom he had two sons named Michael and Carl. After their divorce, Wilson was twice married and divorced to actress Karen Lamm. He then dated Christine McVie of Fleetwood Mac from 1979 to 1982.
By the late 70s, Wilson had descended into heavy alcohol, cocaine, and heroin use. After giving his final performance in late 1983, he was given an ultimatum by his Beach Boys band mates to check into a rehabilitation facility or be forbidden from performing live with them again. Wilson subsequently entered a therapy center in Arizona; he then checked into a hospital in Santa Monica, California. Following a violent altercation, he checked into a different hospital. He then discharged himself and began drinking again immediately. On December 28, 1983, Wilson drowned while diving in Marina Del Rey after a day of heavy drinking. Early the next year, his body was buried at sea by the US Coast Guard.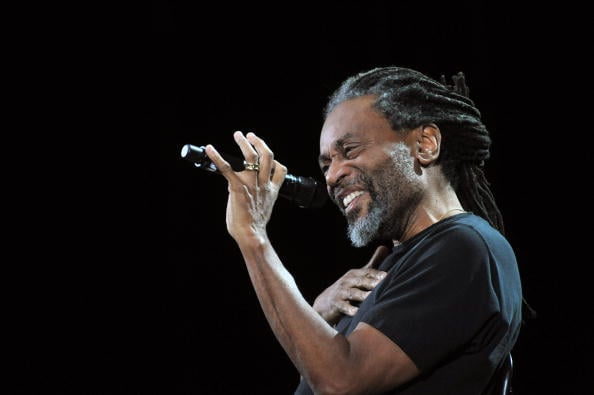 What is Bobby McFerrin's Net Worth?
Bobby McFerrin is an American singer who has a net worth of $5 million. Bobby McFerrin is best known for his 1988 hit song "Don't Worry, Be Happy." "Don't Worry, Be Happy" was a No. 1 U.S. pop hit in 1988 and won Song of the Year and Record of the Year Grammys. It was featured in the Tom Cruise movie "Cocktail". McFerrin is known for his unique vocal techniques, including giving the illusion of polyphony by singing alongside the melody, using percussive effects and making large jumps in pitch. He is a ten-time Grammy Award winner.
Early Life
McFerrin was born on March 11, 1950 in Manhattan, New York City. He is the song of Robert McFerrin, an operatic baritone singer, and Sara Copper, who was also a singer. McFerrin grew up influenced by his parents' love of music and began singing and training his voice from a young age. He attended Cathedral High School in Los Angeles and then enrolled at Cerritos College before transferring to the University of Illinois Springfield. He finally ended up at California State University.
Career
After college, McFerrin was interested in pursuing a professional career in music but did not release any music until his self-titled album in 1982. In the years preceding that, McFerrin worked to develop his own musical style and spent at least two years trying not to listen to any other music or artists in order to avoid sounding like him. However, he was influenced to some extent by Keith Jarrett's work on the piano, particularly his solo improvised piano concerts. McFerrin hoped to attempt something similar vocally. When he released his 1984 album, it was the first solo vocal jazz album recorded with no accompaniment or overdubbing.
After releasing his album, McFerrin began to perform live and also collaborated with other artists. In 1984, he performed as the sixth member of Herbie Hancock's VSOP II onstage at the Playboy Jazz Festival. In 1986, he voiced a character in "Santa Bear's First Christmas" and also performed the theme song for the opening credits of the fourth season of "The Cosby Show."
McFerrin's biggest early success came in 1988 when he recorded and released the song "Don't Worry, Be Happy." The song became a worldwide hit. However, McFerrin had a challenging relationship with the tune, as it was used as the official campaign song for George H. W. Bush's 1988 U.S. presidential campaign without McFerrin's permission. It also changed the way the he was viewed as a performer, which he did not like. He eventually dropped the song from his performance repertoire.
The following year, in 1989, McFerrin composed and performed music for the Pixar short film "Knick Knack." He also formed a ten-person "Voicestra" which he featured on his 1990 album "Medicine Music" and in the score to the 1989 Oscar-winning documentary "Common Threads: Stories from the Quilt." In 1993, McFerrin sang the theme song for the comedy film "Son of the Pink Panther."
McFerrin's vocal style and technique is unique. He often switches between modal and falsetto registers to create sort of polyphonic effect and usually performs both the melody and accompanying parts of songs himself. He also is able to create various percussive effects with his voice and mouth and often incorporates beating on his chest.
Outside of his own vocal career, McFerrin also served as creative char of the Saint Paul Chamber Orchestra. He often tours as a guest conductor for various symphony orchestras throughout the United States and the world including the San Francisco Symphony, the New York Philharmonic, the Cleveland Orchestra, the Detroit Symphony Orchestra, the London Philharmonic, and the Vienna Philharmonic. While working with orchestras, he sometimes incorporates his own vocal improvisations and includes audience participation. In the late 1990s, he toured a concert version of "Porgy and Bess." This was in large part to honor his father who had sang the role for Sidney Poitier in the 1959 film version and to ensure that the score retained a strong sense of its jazz roots.
Additionally, McFerrin participates in various music education programs around the United States. He often makes volunteer appearances as a guest music teacher and lecturer at public schools. In 2009, McFerrin and psychologist Daniel Levitin hosted "The Music Instinct," a two-hour documentary produced by PBS that was based on Levitin's best-selling book, "This is Your Brain on Music." They also later appeared together at the World Science Festival to discuss the topic.
McFerrin's gift for music and contribution to the arts have been honored in numerous ways over the years. In July of 2003, he was awarded an Honorary Doctorate of Music from Berklee College of Music during the Urban Jazz Festival, where he had conducted two days of clinics. In May of 2018, McFerrin was given a lifetime achievement award at the A Cappella Music Awards. The following year, in August of 2020, he was honored with the National Endowment for the Arts Jazz Masters award.
Personal Life
McFerrin married Debbie Green in 1975. Together they have three children – Taylor, Madison, and Jevon. Taylor and Madison both went on to become musicians while Jevon became an actor.
A strange rumor that McFerrin committed suicide circulated around 1992. The false story spread through the news and many attributed its popularity to the irony in that idea that a person made famous for singing about being happy may have been suffering from depression in real life. However, McFerrin debunked the rumor.
Real Estate
In 2001 Bobby and his wife bought an 8,000 square foot mansion in Philadelphia. The home dated to the 1860s and was surrounded by more than 300 acres of protected forest. They listed this home for sale in March 2016 for $4 million and ultimately sold the home in August 2019 for $2.25 million. Here's a video tour of that property:
Two months after finally offloading their Philadelphia home, the McFerrins paid $2.5 million for a home in San Francisco's Monterey Heights neighborhood.
Renovating homes is a passion for Debbie McFerrin. She has renovated at least five properties that they've bought and flipped for a profit.
Gretchen Wilson Net Worth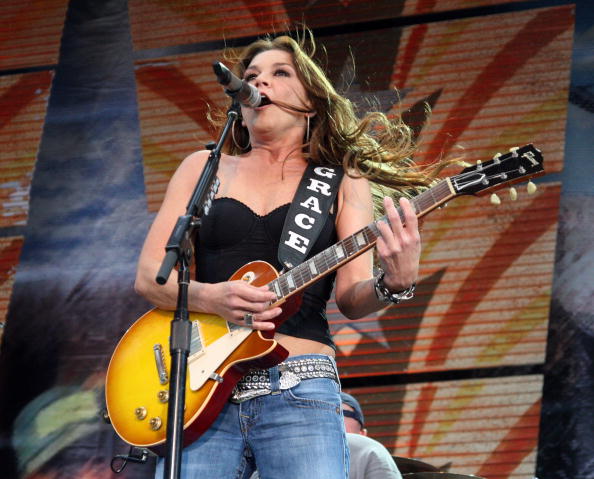 What is Gretchen Wilson's Net Worth?
Gretchen Wilson is an American country musician who has a net worth of $4 million. Gretchen Wilson made her debut in early 2004 with the hit Grammy-winning single "Redneck Woman," which was featured on her album "Here for the Party." Since then, she has had further hits with such songs as "Homewrecker" and "All Jacked Up." Beyond her recording career, Wilson has contributed to various charitable causes focused on health and education.
Early Life
Gretchen Wilson was born on June 26, 1973 in Pocahontas, Illinois to a 16-year-old mother. When she was still a baby, her father left the family. Wilson grew up poor in various trailer parks, and left school after the eighth grade. By the age of 14, she was working as a cook and bartender at the club where her mother was employed.
Career Beginnings
Wilson began singing in bands as a young adult. In 1996, she moved to Nashville, Tennessee, where she bartended while singing in clubs and on demos. Wilson did this for the next seven years; during that time, she became a member of a group of singers and songwriters called the Muzik Mafia.
Breakthrough with Redneck Woman
After signing a contract with Epic Records in 2003, Wilson got to work on her debut studio album, "Here for the Party." Early the following year, she had her breakthrough with her debut single, "Redneck Woman." The song reached number one on the Billboard Hot Country Songs chart, where it remained for five weeks; it also made it to number 22 on the Billboard Hot 100. Meanwhile, the album on which it appeared debuted at number one on the Billboard country chart and peaked at number two on the Billboard 200. Regarded as Wilson's signature tune, "Redneck Woman" won the Grammy Award for Best Female Country Vocal Performance and was nominated for Best Country Song.
All Jacked Up
Following the success of "Redneck Woman" and "Here for the Party," Wilson released her second album, "All Jacked Up," in 2005. A major hit, the album debuted at number one on the Billboard 200 and launched the successful title track, which at the time was the highest debut ever on the country chart for a female singer. The album also spawned the singles "I Don't Feel Like Loving You Today," "Politically Uncorrect," and "California Girls," the former of which earned two Grammy Award nominations.
Further Albums
In the spring of 2007, Wilson released her third album, "One of the Boys." It debuted at number one on the Top Country Albums chart and at number five on the Billboard 200. Singles from the album were the title track, "Come to Bed," and "You Don't Have to Go Home." Wilson followed this in the summer of 2008 with her single "Don't Do Me No Good," which was supposed to be the lead single to her fourth album, "I Got Your Country Right Here." However, the album was delayed after the song failed to chart. Wilson went on to establish her own record label, Redneck Records, through which she released the album in early 2010. The first single from her label was "Work Hard, Play Harder."
Wilson's fifth studio album, "Right on Time," came out in 2013; it was preceded by the singles "Still Rollin'" and "One Good Friend." A third single, entitled "Crazy," came out a few months later. Wilson's subsequent albums have included the rock-cover collection "Under the Covers"; the Christmas album "Christmas in My Heart"; the live album "Still Here for the Party"; and the studio album "Ready to Get Rowdy."
Other Music Appearances
Beyond the country genre, Wilson has made many forays into rock music. She has made several appearances on stage with the band Heart, and performed with Alice in Chains at the VH1 Rock Honors in 2007. Additionally, Wilson contributed to a cover of the classic Who song "Who Are You" on the album "Who Are You – An All Star Tribute to the Who."
Legal Problems
In 2008, Wilson was sued by the rock band the Black Crowes for copyright infringement, with the band alleging that her song "Work Hard, Play Harder" copied its song "Jealous Again." The lawsuit was eventually settled out of court, and Black Crowes members Rich and Chris Robinson were issued songwriting credits on Wilson's track.
Wilson had a different legal snafu in August of 2018 when she was arrested at Bradley International Airport in Connecticut. Reportedly, she had become combative during an interview on the tarmac, and was charged with disturbing the peace.
Activism
On the political front, Wilson sang the National Anthem at the Republican National Convention in 2008. She also performed at a rally for Republican presidential candidate John McCain and his vice-presidential candidate Sarah Palin.
Wilson has also been involved in numerous charitable causes, most of them focused on health and education. She has raised money for children's charities such as the Make-a-Wish Foundation and St. Jude Children's Research Hospital, and has served as a spokesperson for the obesity education and support initiative Country Bands Together. Additionally, Wilson has advocated for adult education, as she earned her GED in 2008.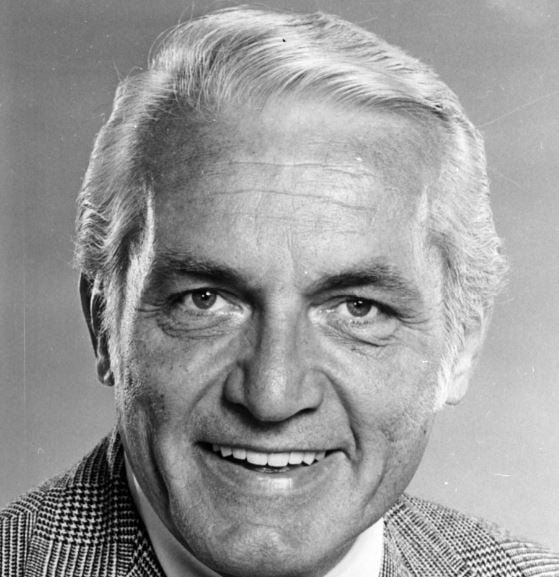 What was Ted Knight's Net Worth?
Ted Knight was an American actor and voice artist who had a net worth equal to $10 million at the time of his death in 1986. Ted Knight was best known for his roles on the television sitcoms "The Mary Tyler Moore Show" and "Too Close for Comfort." He also appeared in a number of films, including "Twelve Hours to Kill," "Cry for Happy," "Hitler," "Countdown," and the golf comedy "Caddyshack," his final big-screen credit. Due to his distinctive voice, Knight also did voice-acting for such animated series as "The Batman/Superman Hour," "Fantastic Voyage," and "Super Friends." He won two Primetime Emmy Awards and has a star on the Hollywood Walk of Fame. Ted Knight passed away on August 2th, 1986 at 62 years old.
Early Life and Military
Ted Knight was born as Tadeusz Wladyslaw Konopka on December 7, 1923 in the village of Terryville in Plymouth, Connecticut. His parents, both Polish-American, were Charles and Sophia. As an adolescent, Knight dropped out of high school to join the US Army during World War II. He served in A Company, 296th Combat Engineer Battalion, and earned five battle stars for his service.
Career Beginnings
After the war, Knight studied acting in Hartford, Connecticut and gained an aptitude for puppetry and ventriloquism. This resulted in a job hosting a children's television show at WJAR-TV in Providence, Rhode Island, which he did from 1950 to 1955. Knight subsequently moved to Albany, New York, where he hosted a couple of shows at WROW-TV and did some announcing for WROW radio. In 1957, at the behest of station manager Thomas Murphy, he moved to Hollywood to pursue a career in acting.
Throughout the late 50s and into the 60s, Knight did commercial voiceovers and appeared in small parts on television and film. On the small screen, he made appearances in episodes of such shows as "Lassie"; "The Twilight Zone"; "Bourbon Street Beat"; "The Man and the Challenge"; "Pete and Gladys"; "Dr. Kildare"; "The Untouchables"; "The Outer Limits"; "The Fugitive"; "Get Smart"; and "The Wild Wild West." Knight also had a regular role on the soap opera "The Young Marrieds," and starred in Robert Altman's crime thriller television film "Nightmare in Chicago."
The Mary Tyler Moore Show
Ted Knight found his greatest professional success and recognition on the hit CBS sitcom "The Mary Tyler Moore Show," which ran from 1970 to 1977. He played the supercilious and buffoonish Ted Baxter, a newscaster of meager talent working at the fictional WJM-TV station in Minneapolis, Minnesota. His character was known for his many malapropisms and mispronunciations; however, fearing he was becoming one-note, the show's writers made him more lovable in the later seasons. For his work on the show, Knight earned six Emmy Award nominations, winning twice in 1973 and 1976.
Further Television Career
Following the conclusion of "The Mary Tyler Moore Show," Knight made a guest appearance on the sitcom "Busting Loose," playing the owner of a New York City escort service. The character, Roger Dennis, ended up getting his own spin-off series called "The Ted Knight Show"; however, the show only lasted six episodes in 1978. Knight went on to appear in a few episodes of the ABC series "The Love Boat."
In 1980, Knight landed his final main television role on the sitcom "Too Close for Comfort." He starred as kind but ornery cartoonist Henry Rush, who lives above his two adult daughters in a San Francisco townhouse. Although the show was canceled after three seasons, it was revived in first-run syndication in 1984. A couple of years after that, it was rebranded as "The Ted Knight Show," and Henry Rush transitioned from cartooning to running a weekly newspaper.
Voice Acting
Thanks to his distinctive speaking voice, Knight landed a number of roles on animated television series. He voiced an array of characters on such shows as "The Superman/Aquaman Hour of Adventure"; "The Batman/Superman Hour"; "Fantastic Voyage"; "Super Friends"; and "Lassie's Rescue Rangers."
Film Career
Knight made his first appearances on the big screen in 1960. In addition to his roles in "13 Fighting Men" and "Twelve Hours to Kill," he had uncredited appearances in "Man on a String," "Cage of Evil," "Key Witness," and Alfred Hitchcock's "Psycho." Knight subsequently appeared in the Western "Two Rode Together" and the comedies "Swingin' Along," "Cry for Happy," and "The Great Impostor." In 1962, he was in "13 West Street," "Hitler," "The Pigeon That Took Rome," and "The Interns." This was followed by roles in "The Candidate," "Young Dillinger," "Blindfold," and Robert Altman's science-fiction film "Countdown," starring James Caan and Robert Duvall. Knight had his final film role in 1980, playing the peevish Judge Elihu Smails in Harold Ramis's golf comedy "Caddyshack."
Personal Life and Death
In 1948, Knight wed Dorothy Smith. Together, they had three children named Ted Jr., Elyse, and Eric.
Shortly after "The Mary Tyler Moore Show" ended in 1977, Knight was diagnosed with colon cancer. After undergoing treatment, the cancer returned in 1985 and spread to his bladder and intestines. Knight had surgery, but suffered from complications. He passed away in August of 1986 in Los Angeles at the age of 62. A bridge on Canal Street in his hometown of Terryville, Connecticut was named in his honor.
Real Estate
In 1981, Ted paid $985,000 for a home in LA's Pacific Palisades neighborhood. A year after his death, in 1986, Ted's widow sold the home for a little over $2 million.